Oxygen scavengers
Oxygen scavengers or oxygen absorbers are added to enclosed packaging to help remove or decrease the level of oxygen in the package. They are used to help maintain product safety and extend Shelf life. There are many types of oxygen absorbers available to cover a wide array of applications.
We have different size of Silica Gel: Please see below: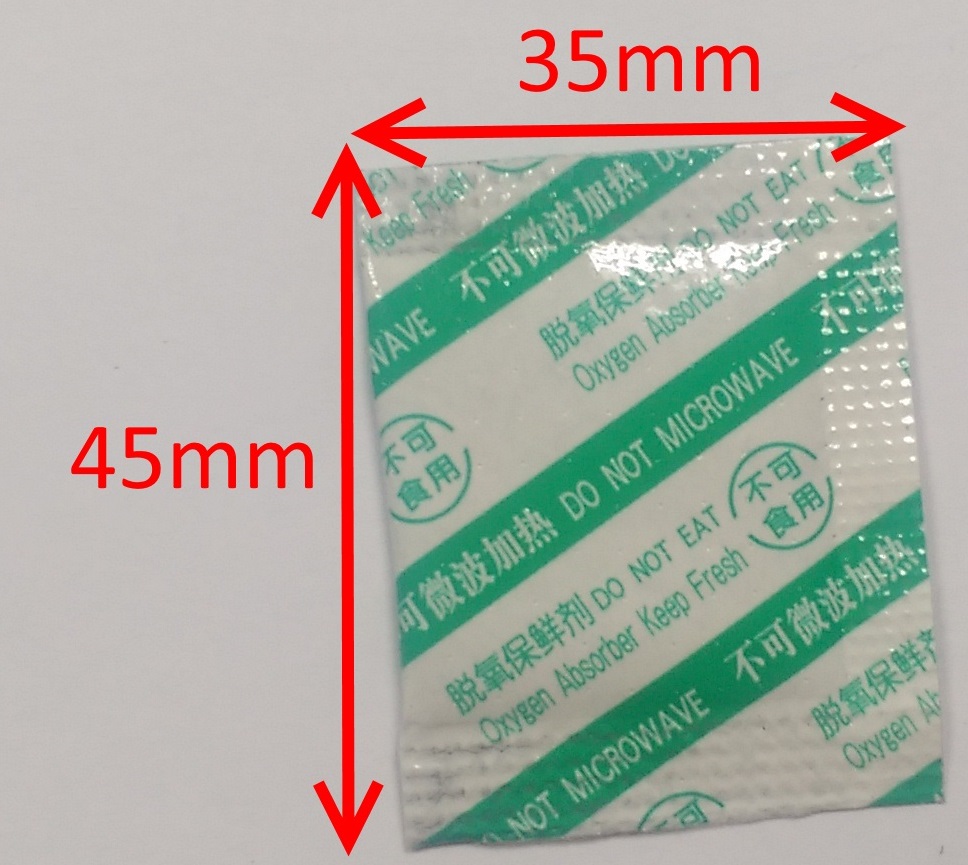 1g
30mm x 45mm
Please feel free to contact us to get more information!